"I am very happy with the entire Med 7 product line.
I have been prescribing CBD for several years, and using Med 7 products for 2 years. My family and I have found many benefits. I use it for sleep and stress, My wife and daughter use it for female monthly cramps. My clients consistently report relief for aches & pain, stress, better sleep, and other issues. I am very happy with the entire Med7 product line!" — Dr. James
Unmatched bioavailability of 85%
The facts are in the scientific data.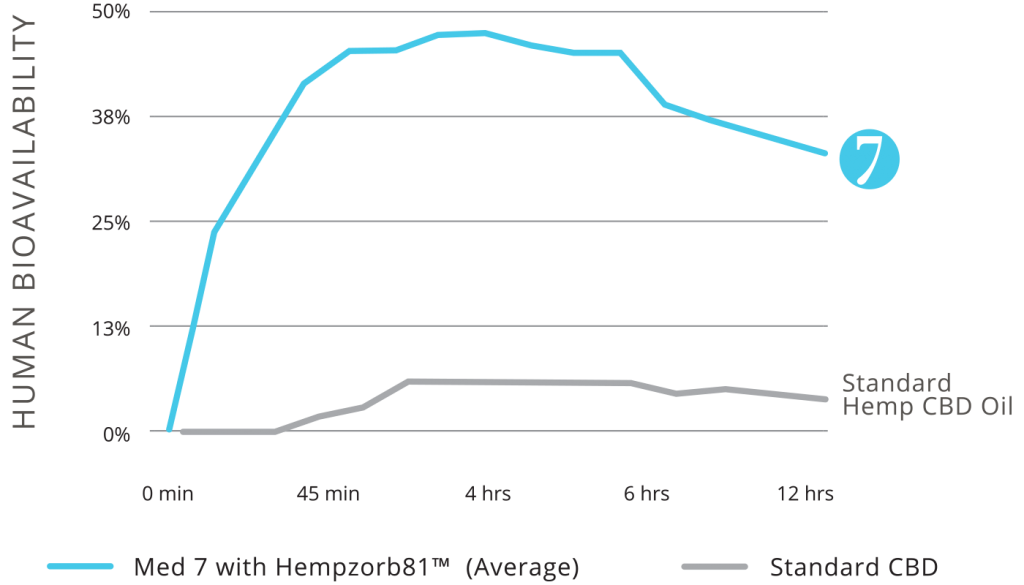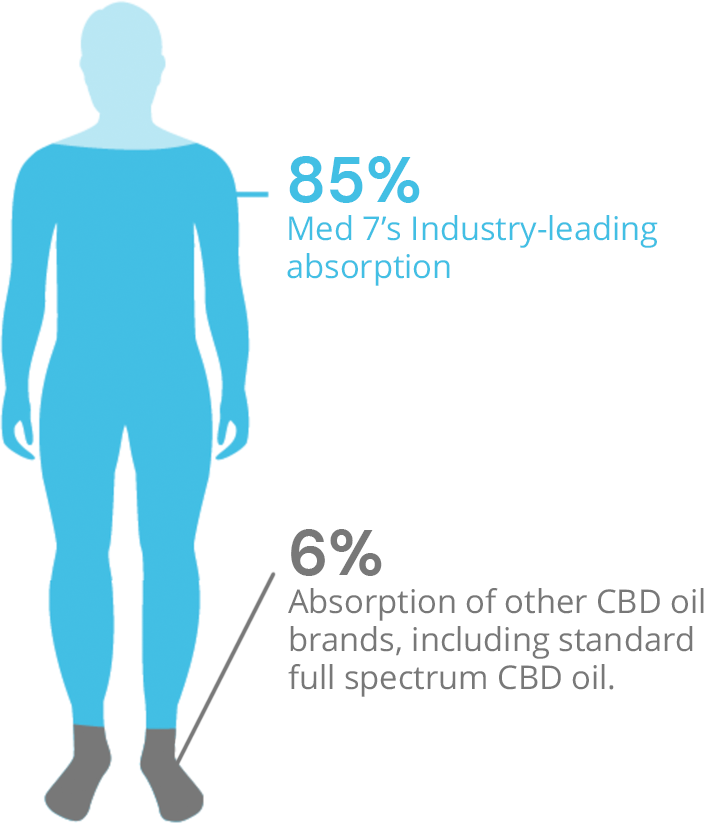 IT'S NOT JUST ABOUT CBD CONTENT IN A BOTTLE
Scientific and medical studies show that CBD by itself does not have the same effect as when accompanied by other cannabinoids, terpeness and flavonoids found naturally in industrial hemp. What sets Med 7 apart are the rare cannabinoids called varins found in Hempzorb81™ and our ability to deliver them faster and more effectively than anyone else*.
*Med 7 is performing human clinical trials to determine the efficacy and safety of our products. Find out more by asking your medical provider.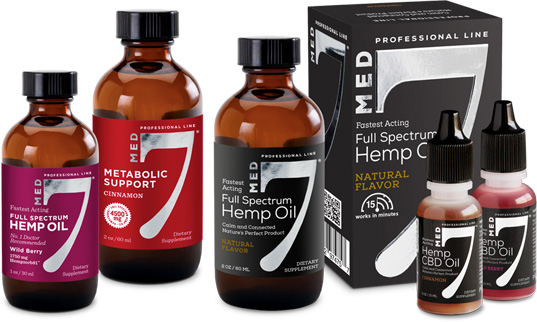 Patient or Client
Are you are a patient or client of a medical provider and wish to purchase Med 7?